Praise for Sunlite's Slim Penlight
A very happy customer went out of her way to call us this week with praise about her Sunlite Slim penlight, and we wanted to share the story:
According to the customer, she bought a Sunlite Slim penlight for household use (and also as a toy to play with her cat), but lost the penlight about a year ago.  She finally found her Slim penlight in her reclining lift chair; it had slipped through the seat cushions and gotten stuck in the chair's gears.  To her surprise, aside from some scratches, the light wasn't damaged, and after replacing the batteries it still worked perfectly!  We are so glad to hear another success story about our durable penlights!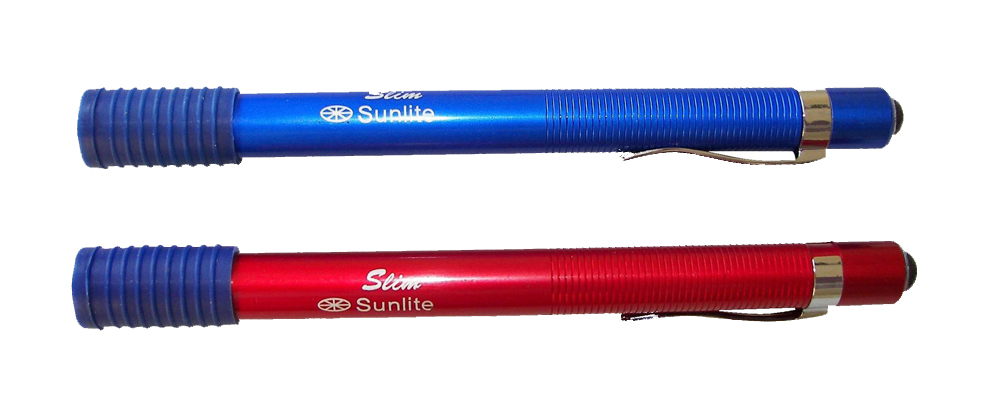 In case you didn't know, our penlights have a lifetime warranty that covers everything except damage caused by battery leakage or obvious abuse.
In addition, we offer significantly reduced pricing to replace any of our penlights with a new one.  This includes penlights that are damaged or broken and no longer covered by our lifetime warranty, as well as any penlights that have simply become worn from regular use.