SST, Inc.
SST was founded in 1996 as an LED chip and wafer manufacturing company.  In its early years, SST used Metal Organic Chemical Vapor Deposition (MOCVD) technology to fabricate LED chips that were sold to assembly companies.  In 2000, SST won the Competitive Award from the Kansas Enterprises Technology Corporation to develop Aluminum-Indium-Gallium-Phosphide (AlInGaP) High Brightness LED (HB-LED) products using MOCVD.
It did not take long to realize that most LED products on the market fell far short of reaching their full potential.  Traditional chip manufacturing methods are widespread, and each step of the process is often performed by a different company.  Armed with expertise in LED chip manufacturing, SST began making its own LED lighting products with a new, application-specific design in 2005. SST patent application in 2006 was patented in 2008.
While most LED lighting manufacturers place their LED chips on a Metal Core Printed Circuit Board (MC-PCB) and use plastic coverings, SST's AS-LED design places LED chips directly onto an aluminum housing (that acts as a heat sink) and uses glass lens coverings. This design leads to unmatched heat dissipation, lighting efficiency, and operating lifetime, even compared with other types of LEDs. SST uses vertical integration in its manufacturing process and controls all aspects of its LED product design and production.  SST's products are designed and assembled in the USA.
SST offers to the mechanics a wide selection of LED products through Snap-on Inc., including LED penlights, LED flashlights, LED underhood lights and LED tool storage locker lights. SST offers to law enforcement LED flashlights, LED forensics lights and other military accessories.
SST also provides complete lighting solutions, electrical layouts, and custom lighting designs for commercial, industrial, and residential lighting.  SST's innovative fixtures are now being integrated into sustainable lighting designs around the world.
A technology-oriented company, SST is growing in its business focus and ran its business operations through the Lawrence Bioscience & Technology Business Center (BTBC) from 2010-2013 before moving to a new Lawrence office and warehouse facility.  SST was nominated for the 2013 business of the year award by the Lawrence Chamber of Commerce.  SST has also worked with the Kansas small business development center (KSBDC) and was awarded the 2014 Existing Business of the Year by the KSBDC.  In 2015, SST was given a Top 25 Outstanding Businesses award by Thinking Bigger Business Media, Inc.  SST is proud to innovate and continually design products for a variety of unique applications, and in 2016 SST's proposal to design Switching Electronics for Space-based Telescopes with Advanced Adaptive Optic (AO) Systems was selected for a NASA Small Business Innovation Research (SBIR) Phase II Award.
All of SST's LED light can be incorporated into an existing Smart Lighting setup.  They may also easily be upgraded into SST's Smart Controlled setup without having to change the original fixtures.  Select SST models come with Color Temperature Tuning and RGB Color Changing options as well.  As of 2016, SSST has a 21,000 ft2 office headquarters & warehouse building and a 58,000 ft2 manufacturing facility (shown below).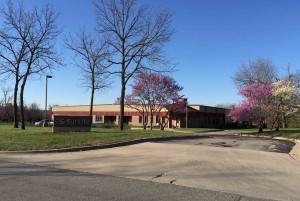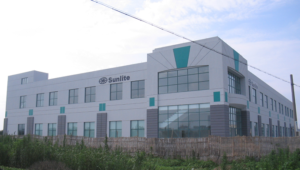 | | |
| --- | --- |
| 2020 | NASA-SBIR Phase II award |
| 2019 | NASA-SBIR Phase I award |
| 2019 | Patent for UV LED system |
| 2019 | Patent for High Voltage Analog Switch |
| 2017 | Patent for LED Point Source Luminiars |
| 2016 | NASA-SBIR Phase II award |
| 2016 | Product Release: ST30 Greenwall Lights |
| 2015 | Product Release: SMART LIHGHTING CONTROL UNIT, SMART controlled RGB |
| 2015 | NASA-SBIR Phase I award |
| 2015 | SST ST30 direct/indirect receives UL and CUL certification |
| 2015 | Product Release: Color Temperature Changing Fixtures, RGB Color Changing Fixtures |
| 2014 | Product Release: ST30 direct/indirect fixture |
| 2014 | Product Release: ST40 Horticulture Light, 2000W UV-LED GI air cooled curing unit for printing |
| 2014 | SST ST30, ST10 receives UL and CUL certification . |
| 2013 | SST SR25, SR50 receives UL and CUL certification. |
| 2013 | Product Release:SR50 Can light, SR50 Pendant, SR50 Wall Scone. |
| 2013 | SST relocates office and warehouse to 4811 Quail Crest Place in Lawrence, KS in addition to the 60,000sf of warehouse space already owned. |
| 2012 | Product Release: Sunflower80, ST40 Greenwall Light, SR25 Can Light, SR25 Pendant Light, SR25 Wall Sconce. SR25 Landscape Light, Remote Shield Light, Tri-colored Forensic Light |
| 2011 | Product Release: Desklamp, Lowbay Light |
| 2010 | SST opens an office at the Bioscience & Technology Business Center in Lawrence, KS in addition to the warehouse space in Lawrence and the warehouse space in China. |
| 2010 | SST's ST40 receives the UL and CUL certification. |
| 2010 | Product Release: Shield Light, ST30 |
| 2009 | Product Release: ST10, Slim2, Turbo JR., Rechargeable Headlamp, Underhood Light |
| 2008 | Product Release: Colored Turbo LEDs including infrared, Microscope Light, Rechargeable and CR123 Turbo (8W), Workstation Light, Borescope Light, ST40 |
| 2007 | Product Release: Turbo |
| 2006 | SST Inc. becomes a major supplier of LED lights to Snap-on Incorporated. |
| 2006 | Product Release: Slim Jr., Slim UV, UV LED adhesive curing unit |
| 2005 | Product Release: Slim and Eagle |
| 2004 | SST Inc. establishes a 60,000-square-foot, fully owned facility to manufacture and assemble LEDs chips, wafers, and lighting products |
| 2002 | Laser chip manufacturing reaches mass production stage |
| 2001 | The company starts the development of 650nm Laser wafers |
| 2000 | The developed AlInGaP HB-LED technology is nominated at the Twelfth Annual Meeting of the Technology of the Year Awards, sponsored by the Silicon Prairie Technology Association. |
| 2000 | The company wins the competitive award from the Kansas Enterprises Technology Corporation to develop Aluminum-Indium-Gallium-Phosphide (AlInGaP) High-Brightness LED (HB-LED) wafers |
| 1997 | LED epi-wafer and chip manufacturing facilities in Lawrence, Kansas are established and the MOCVD process and compound semiconductor business is started. |
| 1997 | Submitted to DOD a proposal of combining UV LED and phospher to create Monolithic full-color LED display |
| 1996 | Sunlite Science & Technology, Inc. is founded in San Jose, California |